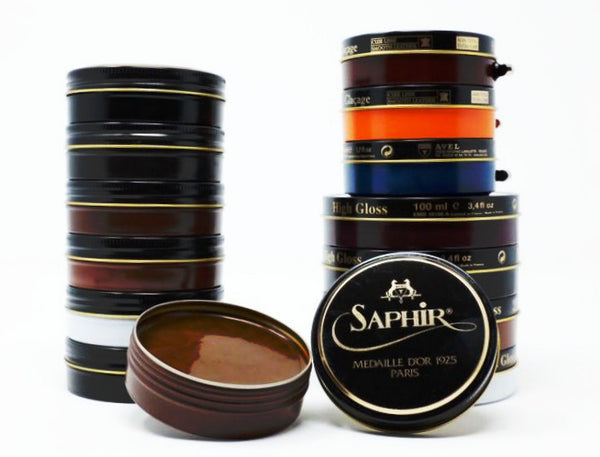 Saphir Medaille d'Or Pate de Luxe Shoe Polish Wax - All Colors
Saphir Medaille d'Or (gold line) is the choice of the most famous shoemakers and manufacturers of leather good.
This paste is formulated for glazing and composed of a complex mixture based on turpentine, beeswax, carnauba wax as well as 6 other waxes with nouririshing, protected, softening and shining qualities. The pigments have been chosen according to their colouring and penetrating qualities as well as their transparency. They allow you to obtain an incomparable patina by applying different shades of colour onto the same leather surface.