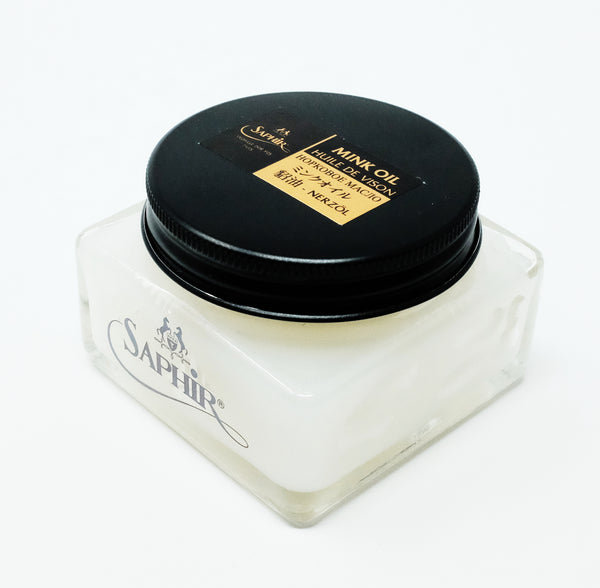 Saphir Medaille d'Or Mink Oil
Saphir Medaille d'Or Mink Oil
Rehydrating balm for dried leather. MINK OIL Saphir Médaille d'Or is based exclusively on mink oil and formulated to rehydrate very dry leather. This unguent works like grease, but does not leave a greasy and sticky appearance like traditional greases. Mink Oil is a non-greasy oil and very penetrating and helps to nourrish the leather dermis in-depth, soften and protect it. 

MINK Oil Saphir Médaille d'Or is solvent -and water-free and composed only of nourrishing agents.

Remarks :
- Test before on a hidden part because the product can slightly darken the colour of the leather.
- Do not use on fragile leather like nappa.
- Gives a very pleasant scent.